Free softphone for Windows
The 3CX softphone for Windows is a free softphone developed by 3CX. It can be used to make and receive VoIP phone calls directly from your PC. Whether a small business or enterprise customer, the advantage of using the 3CX softphone for Windows is that you can leverage low cost or free VoIP calls. The easy to use interface allows for users to make and receive calls as if it were a physical desktop phone.
Quick and simple installation: Simply download the file and follow the installation wizard. In just a few short clicks you'll be up and running
Substantial savings: By moving to a softphone and utilizing VoIP software you stand to save big on monthly telephone bills
Open-platform: This softphone can utilize software advances from any open-source solution, allowing it to work with most major VoIP providers.
Intuitive interface: The simple dial pad and buttons makes this softphone incredibly easy to use
Network wide installation: An in-built MSI installation package allows for easy integration across your entire network
Completely free: The 3CX softphone is 100% free which saves you licensing costs and licensing administration fees
To Setup for ICT VoIP network please following the following infographics
Start by installing the 3CX Application and then you will be presented with the following screen:
Click the "Set accounts" field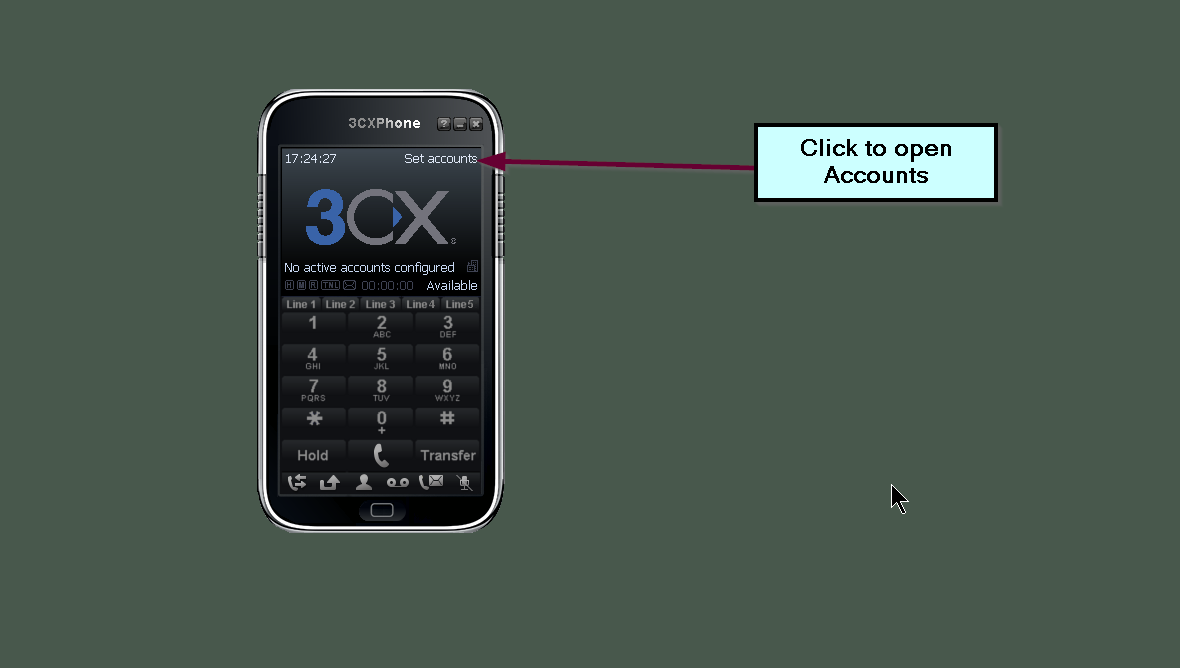 Then click New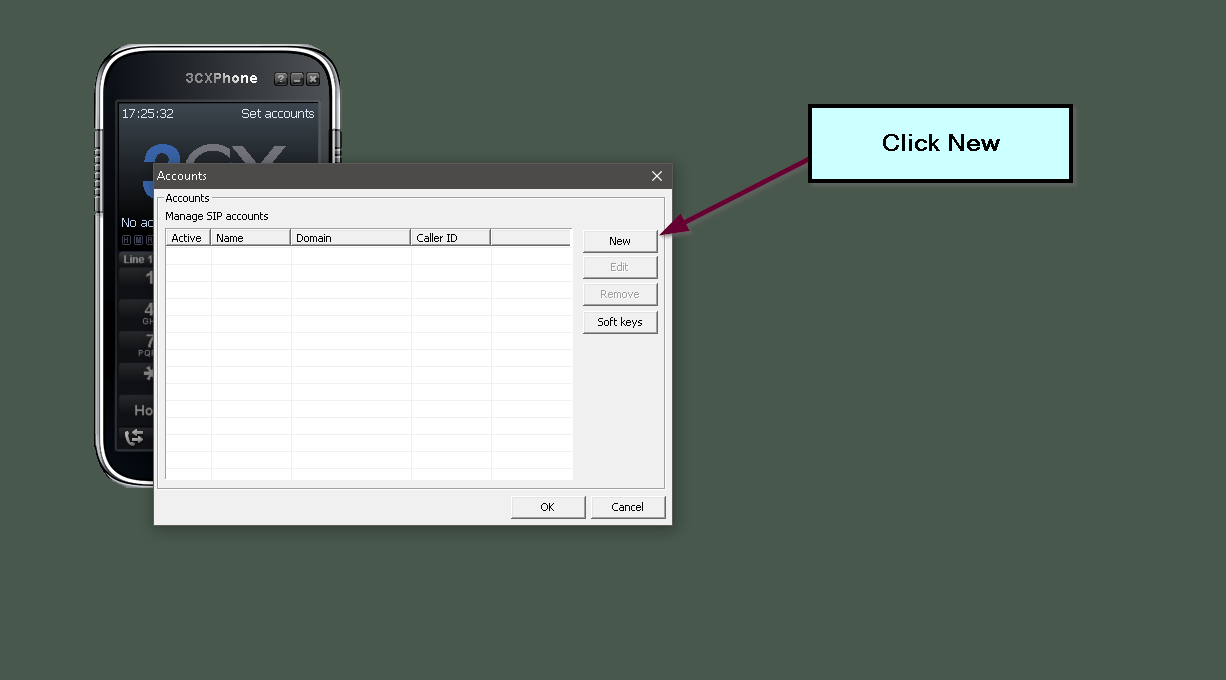 Next Click Advanced
Enter the data as outlined:
Setup your Account details provided by ICT. You can also find our POP Servers here.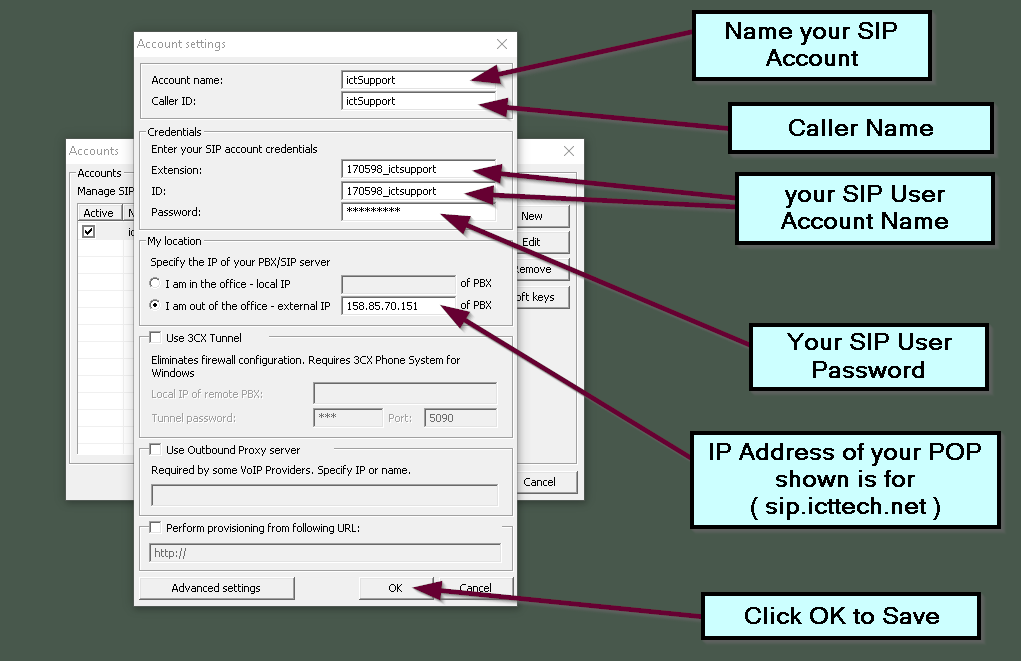 Click OK to complete and Save
Make sure account is active with check mark and Click OK to Finish