For quick setup of a Desktop Softphone is the ZoIPer Dialer which can integrate into our SIP accounts seamlessly by selecting the ICT Tech Support provider links during installation.
First download the latest from ZoIPer here: for PC Computer, Linux or Mac. Download
After downloading go ahead and install. Click continue as a Free User.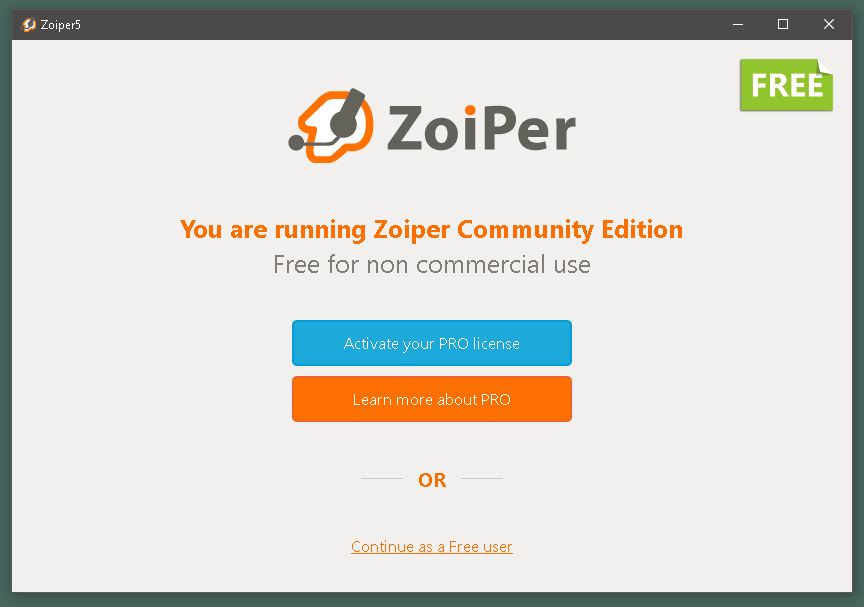 Click on Create Account button.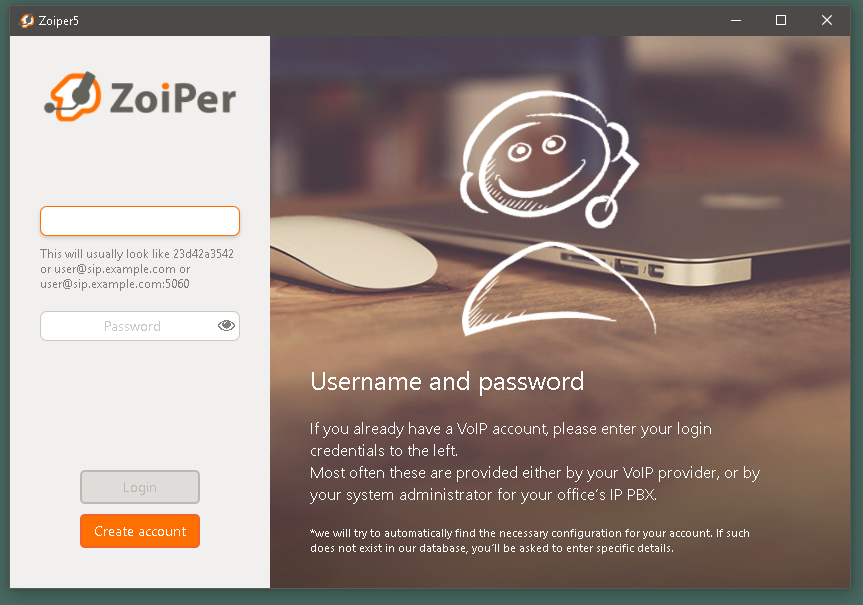 Choose Canada as country and select ICT Tech Support as Provider.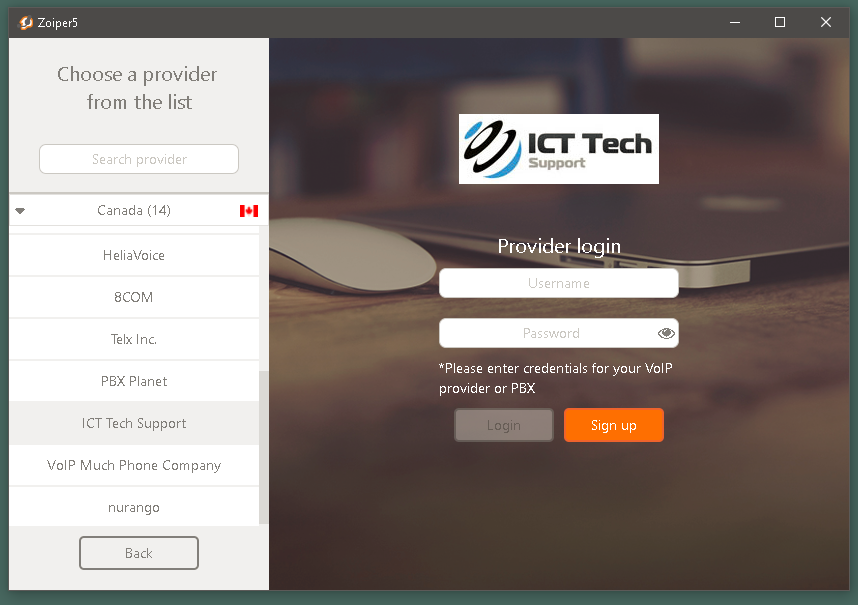 Enter your ICT VoIP account credentials. After signing up you would have received an email about your order with the account registration information.
If you have not signed up then go ahead and click on the Sign up button and you will be directed here.
After entering your account SIP registration credentials you will be presented with this desktop application.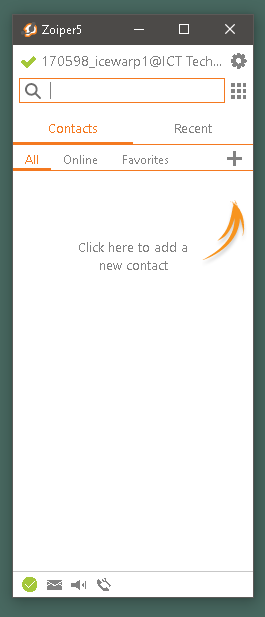 To place your call just click on the Dial pad.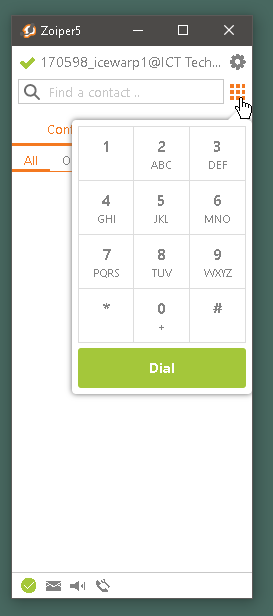 If you need to make changes click on the Cog (just above the dial pad) for settings.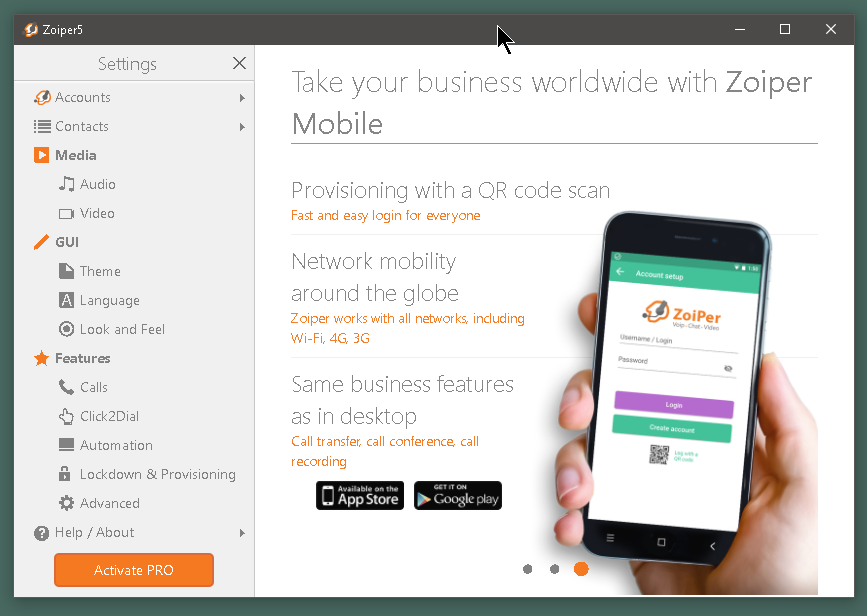 In settings you can click on the Accounts link and it will display the SIP Credentials where if required you can make changes.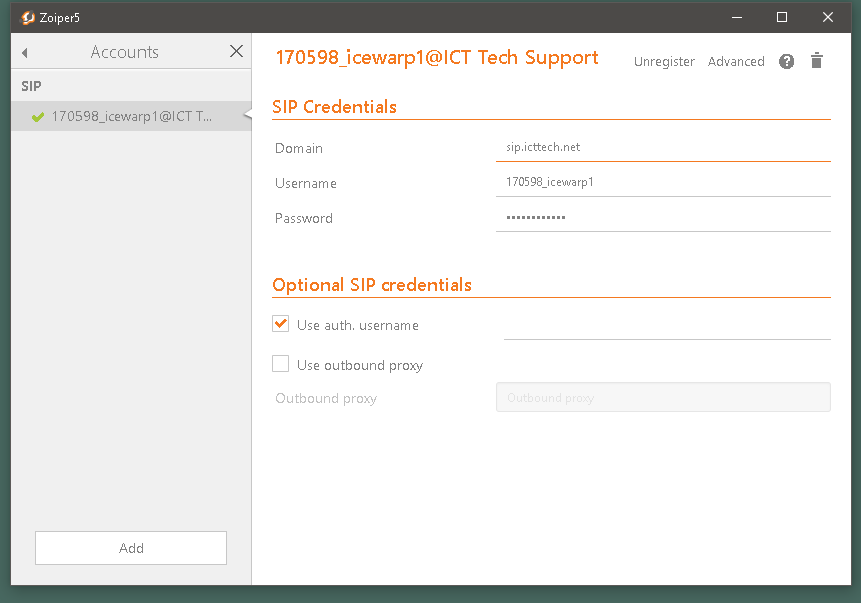 If you wish to purchase the Pro version of ZoiPer Desktop click on the Tested with ZoiPer Logo below.