Traditionally, dialing 911 anywhere within the United States and Canada from a business or residential landline routes your call to a local Public Safety Answering Point (PSAP) dispatcher who is trained to aid you in emergency situations by dispatching emergency medical, fire and law enforcement agencies to your location. The dispatcher is instantly provided with your physical address information.

VoIP 911 Service differs from traditional 911 services due to limitations brought on by VoIP technology. It is nearly impossible to detect where a call originates from when placed over the internet. e911 allows users to associate physical addresses with their DIDs, allowing them to have service similar to traditional 911.

When an emergency (911) call is placed over our VoIP network, the physical address you will enter at the time of e911 registration for a specific DID will be passed along to your local PSAP providing the dispatcher with the exact location help is required.
You can test your Number to be sure when placing your 911 call it can be identified:
Call this number 1-555-555-0911: Test CallerID and e911 Test
If you subscribe to ourVoIP service please download and print our e911 Stickers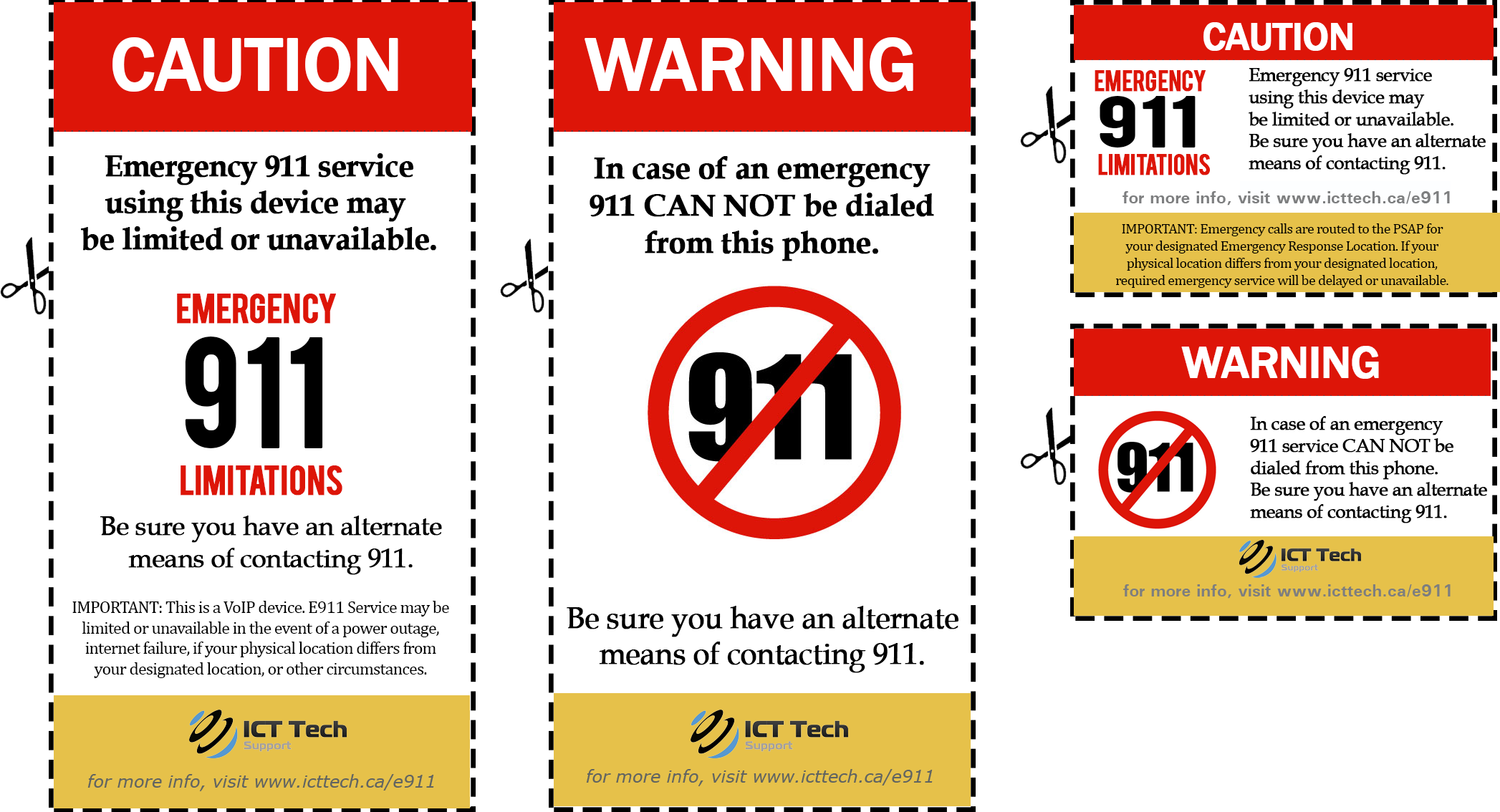 To learn more visit our downloads area "About icttech.net 911/e911 Emergency Services".