This demo assumes you've already logged in to cPanel, and are starting on the home screen.  Click the "Redirects" icon.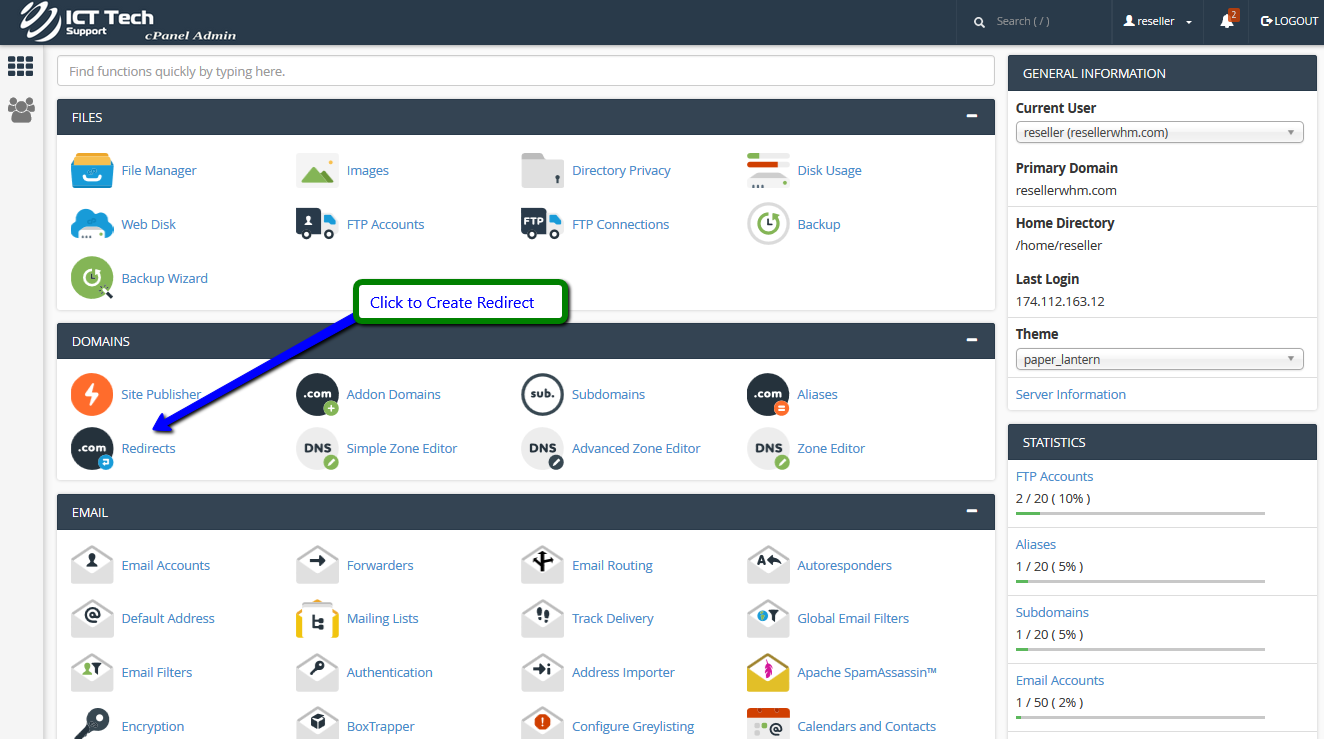 Choose whether you want this redirect to be temporary or permanent. Then enter the destination URL... where you want visitors to be redirected to.
When ready, click "Add".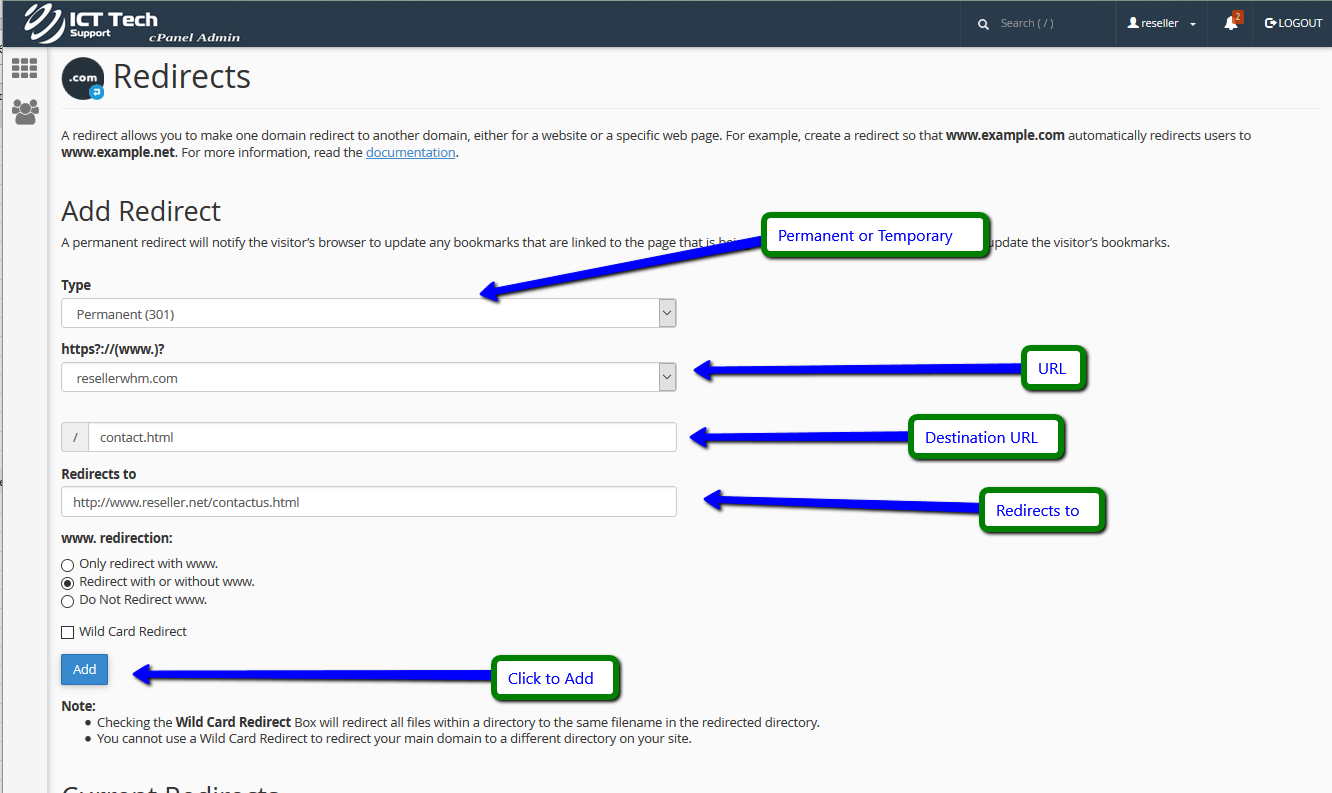 Then enter the URL you want to redirect.